November 7, 2019
SOUTHERN MARINAS ACQUIRES RIVERS EDGE MARINA
Growing Marina Portfolio Adds North Charleston, South Carolina Location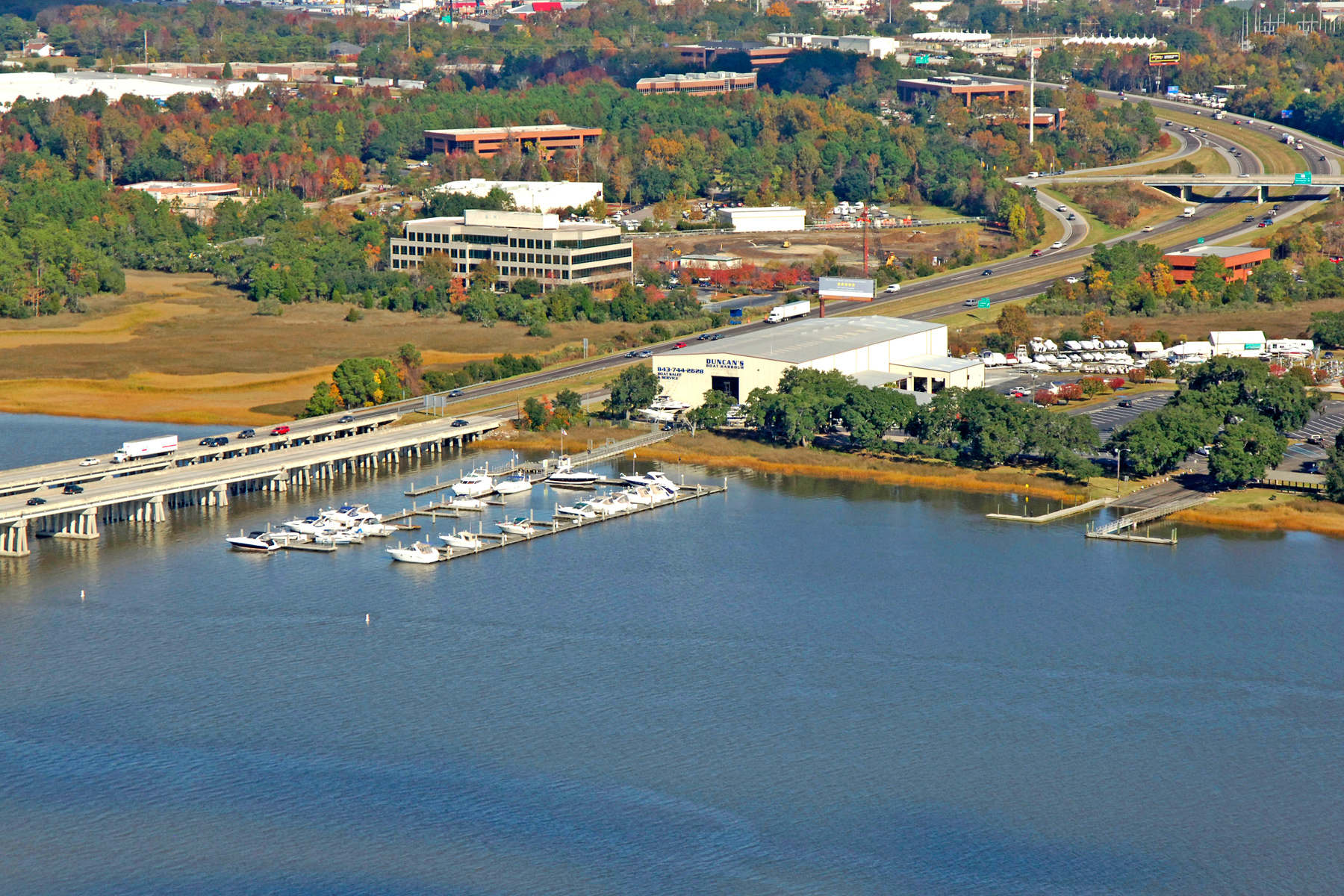 North Palm Beach, Fla. – Southern Marinas Holdings, LLC, a partnership between a New York-based private investment firm and Southern Marinas, announced today the purchase of Rivers Edge Marina in North Charleston, South Carolina on October 31, 2019.
Rivers Edge Marina is nestled along Charleston's Ashley River in South Carolina's beautiful Lowcountry. It is conveniently located near the historic Ashley River Plantations and just six miles from the Charleston Harbor. The deep-water, full-service marina encompasses 460 dry slips in a protected dry stack building, and 54 wet slips. The facility includes a fuel dock, ship's store, captain's lounge, and picnic area.
"We are fortunate to acquire such a wonderful asset in a great boating community," said Andrew Gendron, principal and chief investment officer with Southern Marinas. "Rivers Edge Marina is the perfect addition to our growing portfolio of marinas that will extend our footprint into the South Carolina market."
This purchase will mark Southern Marinas fourth acquisition this year as they continue to build a strong portfolio of best-in-class marinas in the Southeast, and in other strategically located geographic regions of the country.
For more information on Southern Marinas Holdings, LLC, or its current portfolio of marinas, please contact info@southernmarinas.com or visit www.southernmarinas.com.