December 15, 2021
SOUTHERN MARINAS ACQUIRES HARBORTOWN MARINA
Popular Marina in Florida's Space Coast Region Added to Growing Marina Portfolio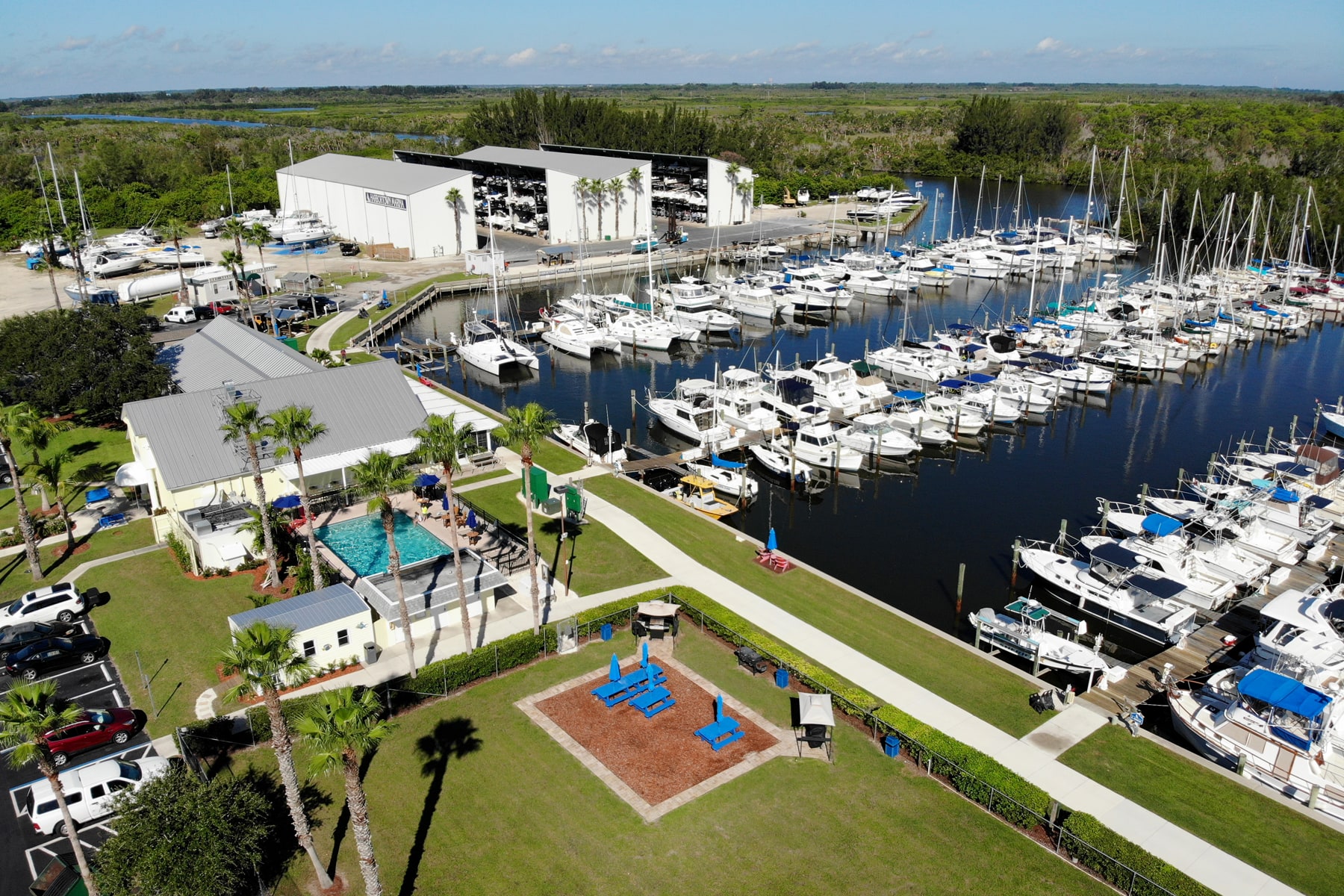 North Palm Beach, Fla. – Southern Marinas Holdings II, LLC, a partnership between a Denver-based private investment firm and Southern Marinas, LLC, announced today the purchase of Harbortown Marina in Merritt Island, Florida.
Harbortown Marina is a beautiful, full-service marina nestled in a naturally protected harbor in the Space Coast region of Florida. It is centrally located between the Indian and Banana rivers (ICW-Barge Canal) and has nearby, deep-water access to the Atlantic Ocean. The property features wet slips, covered and uncovered dry storage, a ship's store, fuel dock, service department, on-site restaurant, heated pool, shower and laundry facilities, a dog park, and a member pavilion. Located only a short distance from Port Canaveral, Cocoa Beach, the Kennedy Space Center, and other popular Space Coast attractions, Harbortown Marina is an ideal location for local and transient boaters alike. It is also just 40 minutes away from Orlando attractions such as Disney World, Universal Studios, and more.
"The purchase of Harbortown Marina marks our reentry into the flourishing Florida boating scene, and is the perfect addition to our rapidly growing portfolio," said Mitchell Jones, principal with Southern Marinas. "It is truly a beautiful property, and we are looking forward to further enhancing the amenities, services, and overall experience for our members and guests."
This purchase marks Southern Marinas' eighth acquisition in 2021. Southern Marinas' portfolio includes locations in Florida, Idaho, Missouri, North Carolina, Tennessee, and Washington state. For more information on Southern Marinas and its current portfolio, please contact or visit www.southernmarinas.com.