August 5, 2019
SOUTHERN MARINAS ACQUIRES THE BOATHOUSE AT FRONT STREET VILLAGE
Growing Marina Portfolio Adds Beaufort, North Carolina Location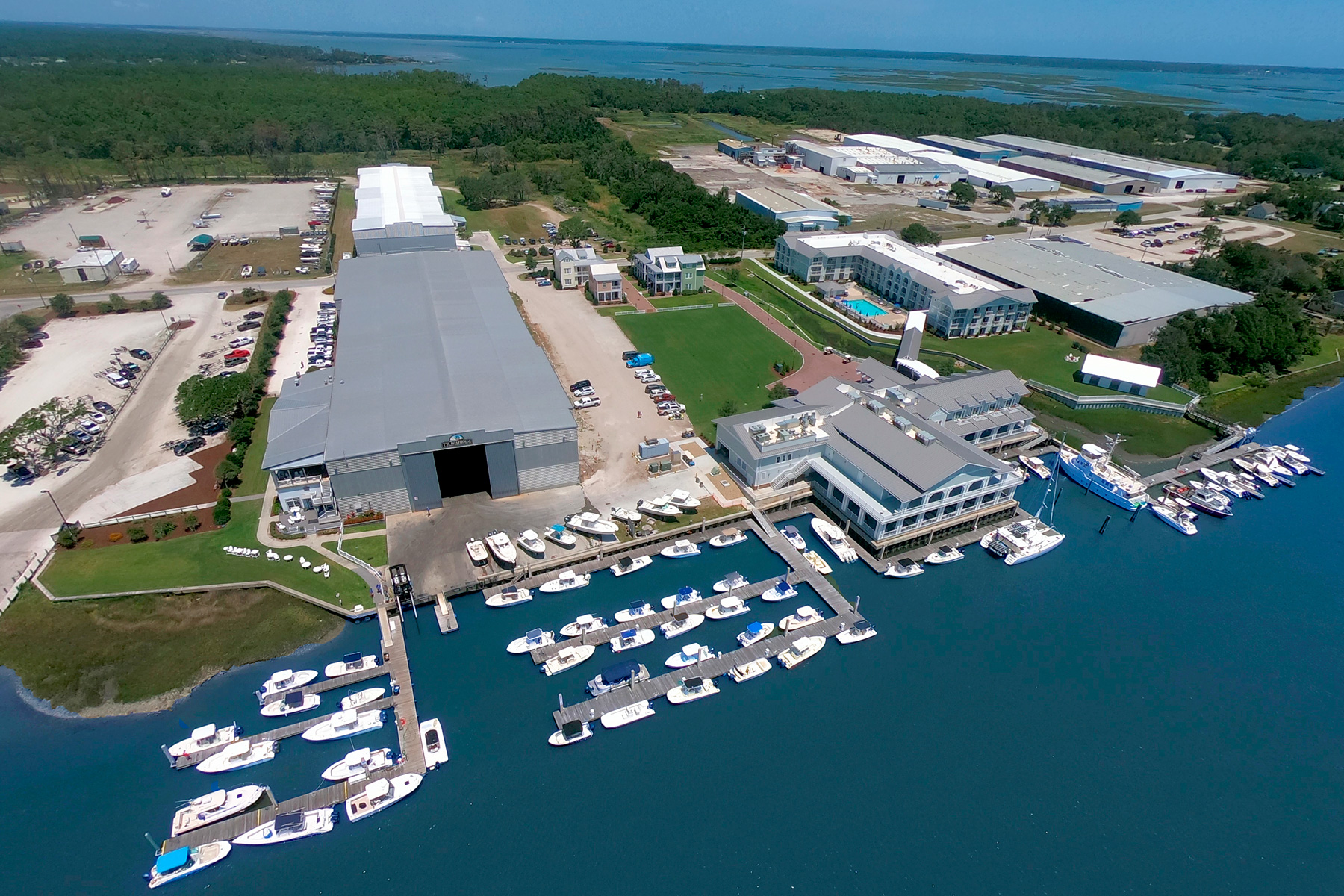 North Palm Beach, Fla. – Southern Marinas Holdings, LLC, a partnership between a New York-based private investment firm and Southern Marinas, announced today the purchase of The Boathouse at Front Street Village in Beaufort, North Carolina, on August 1, 2019.
The Boathouse is ideally located minutes from the heart of downtown Beaufort with easy access to the Intercoastal Waterway, the area's best beaches, and the Atlantic Ocean. Bucky and Wendi Oliver, the original developers of the marina, set out to create a new standard of excellence for North Carolina boaters. Based on their initial success of delivering an unmatched product and a superior level of customer service, the marina added a second dry stack building in 2018 to meet the expanding demand from the boating community. The state-of-the-art, environmentally friendly boat storage and service facility features two dry storage buildings accommodating boats up to 43 feet and wet slips that can host boats as long as 100 feet. In addition, there is an on-site service department, complimentary concierge service, a fuel dock, and "The Chandlery," a fully stocked ship's store and the area's best wine shop.
The marina is an integral part of Front Street Village, a residential resort lifestyle community, which will elevate the region's profile as a true boater's destination. The resort is comprised of single-family cottages and townhomes, the 34° North Restaurant, and the Beaufort Hotel NC, an Ascend Hotel Collection Member. The restaurant and hotel opened earlier this spring to complete this beautiful, amenity-rich community. The marina will partner with Front Street Village to create an unparalleled experience for customers and guests alike.
"We are fortunate to acquire such a wonderful asset in a great boating market," said Andrew Gendron, principal and chief investment officer with Southern Marinas. "The Boathouse is the perfect addition to our growing portfolio of marinas that will extend our footprint into the North Carolina market."
For more information on Southern Marinas Holdings, LLC or its current portfolio of marinas, please contact info@southernmarinas.com or visit www.southernmarinas.com.